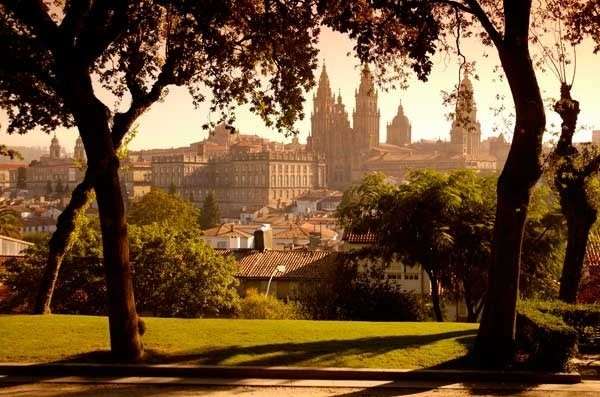 The arcaded, stone streets of Santiago de Compostela – the final stop on the epic Camino de Santiago pilgrimage trail – are said to be at their most beautiful in the rain, when the Old Town glistens, however Santiago always impresses the viewer. Whether you're wandering the streets of the Old Town, nibbling on tapas in the taverns, or gazing down at the rooftops from atop the cathedral, Santiago seduces.
Santiago de Compostela is a walkable majestic city, a fantastic place to explore. You can get lost in its maze of stone paved narrow streets which make up its Old Town soaking up its special atmosphere with a mix of students, pilgrims and local, friendly people. This city has World Heritage Status and receives hundreds of thousands of visitors every year.
According to the legend, the Cathedral hosts the remains of St James, one of Jesus ́apostles. The Cathedral is not the only outstanding architectural icon as the old town is full of dazzling examples of Gothic, Neo-classical, Romanesque and Baroque design and nearly all are on a grand or monumental scale.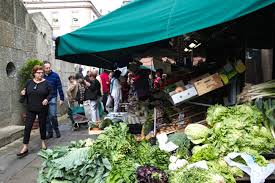 Santiago also has a local modern market, bustling with life each morning, that sells traditional and local produce. There are also peaceful gardens to stroll around and find some peace. Alternatively, the old town's streets and squares, with their many bars and taverns not only offer a variety of tapas, but are great places to take a break and watch the world, and all the other tourists, go by.
CONDITIONS:
All excursions always take place during the day and are accompanied by one or two people acting as tour guide and driver, both of them are proficient in Portuguese, German, Spanish, French and English.
The type of car that most chauffeurs use has room for seven passengers, i.e. six guests + one guide.
We can leave 30 minutes after the arrival of his ship, or we pick you up at your hotel at the appointed time.
We spend the last 2 hours of the trip in less than a 3 km radius from the harbour, to guarantee to get you back to your ship on time.