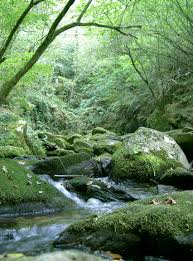 In 936, villages were desolated by Normans and the Church was menaced by the Caliphate of Cordoba. Bermudo II, King of Galicia, decided to build a monastery to protect his people, in the very heart of an enchanted forest surrounded by 2 rivers that formed canyons and waterfalls across their path. In this prehistoric and lush forest, you will feel submerge in peace and quiet, enchanted by the sound of clear water and the song of the many birds.
The Fragas del Eume is one of the most impressive nature paradise in Galicia as this is the best-preserved Atlantic forest in Spain and has a dense vegetation consisting of local species of oak, chestnut, birch, ferns, ash and an array of different birds and wildlife. "…The park has catalogued 15 species of amphibians, 14 species of reptiles, 8 species of fish, 103 species of birds and 41 species of mammals. This makes it one of the areas with the most valuable fauna in Spain." The long-tailed salamander and the wildcat stand out as characteristic species of the area…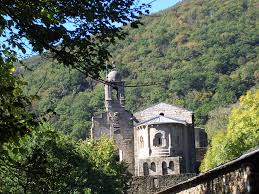 There are several well marked walking paths, to take a pleasant hike through the forest alongside hanging bridges, waterfalls, pools, mills and fishermen huts.
This unique experience lasts five hours, and includes a CORUÑA CITY TOUR and a visit to Mount San Pedro, with its panoramic lift, provides stunning views of the city and the Atlantic Ocean, to the Tower of Hercules, the oldest lighthouse in the world and San Anton's castle on the harbour front.
CONDITIONS:
All excursions always take place during the day and are accompanied by one or two people acting as tour guide and driver, both of them are proficient in Portuguese, German, Spanish, French and English.
The type of car that most chauffeurs use has room for seven passengers, i.e. six guests + one guide.
We can leave 30 minutes after the arrival of his ship, or we pick you up at your hotel at the appointed time.
We spend the last 2 hours of the trip in less than a 3 km radius from the harbour, to guarantee to get you back to your ship on time.